What is your MOQ (Minimum Order Quantity)
We are WPC Distributor here in the Philippines.

We saw you are manufacturing these kinds of products and we're interested to know about your offerings. We are eagerly looking for partners that would help us provide our market's needs in the Modern Construction Industry here in our country.

Can we ask about the following information:

1. Do you offer Distributor Pricing?
2. Do you have Exclusivity deals in each country?
3. What is your MOQ (Minimum Order Quantity)
4. Do you give Free Samples?
5. Are your products customizable?

Also, may we request your full Product Catalog and Pricing details?
I'm glad to receive your email. We are a well-known brand, We are mainly engaged in the production of a series of wood plastic products, including floors, wallboards, fences and so on.

Regarding your question,

Our main market is in Europe, and we have some agents in Europe.
We are developing the market in Southeast Asia, but you know, most of the customers in Southeast Asia only focus on price and not quality, so we are still in the early stage.

We will give distributors better prices and services.
We have no minimum quantity, it depends on the customer. But you know, the less you buy, the more you spend on shipping.
We provide free samples, but for new customers, customers need to bear the shipping cost. If the customer ends up buying our product, we will refund the shipping cost.
We provide customized services, and we will open product molds for customers. But the order needs to reach a certain quantity.

I have included some documents in the attachment, you can learn about us and our products.

We currently have some customers in the Philippines, but we don't have real distributors.
We are very happy if you would like to be our distributor, of course it will take some time for us to get to know each other.

We have some orders in the Philippines, if we can cooperate, we will help our distributors to promote the market together.
Thank you very much for your prompt response and the information you provided.
That is great news actually. We'll be very much pleased to be your distributor here in the Philippines and neighboring SEA countries as we also plan to expand our reach in the nearest future.

We currently are under negotiations with a client here in the Philippines with approximately 6,400 sqm requirement for WPC Floor boards. If you can provide us with the prices for co-extrusion decking and concise groove decking, particularly the solid decking, as well as all of the accessories needed for this total area, it will be much appreciated. Please assume that the length is 2.2m per unit. How many containers can this area consume?

Further, kindly include in your price quote the details regarding shipping and export/export duties and taxes (China and Philippines) as well as the breakdown of the lead time from date of receipt of downpayment up to delivery date. Also, kindly include your payment terms.

Thank you.
As requested, please find the price details for our WPC solid decking and solid Co extrusion decking in the attachment.

Could you please advise the nearest sea port in Philippines? Is it Manila or Cebu? So we can check the shipping price.
Also as the freight cost change every 2 weeks, so it would be better to check the final freight cost before shipment.

Our current delivery time for 6400sqm is about 50 days.
May I know when this projects needs our materials?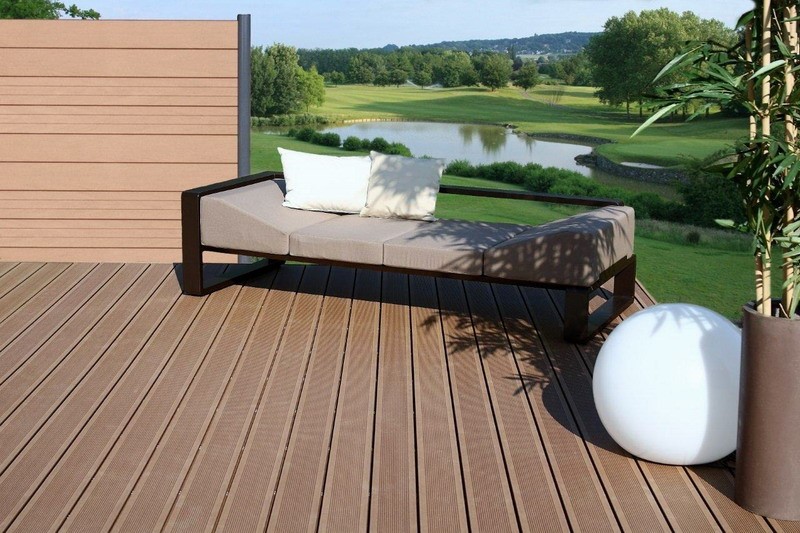 Client: Junrey Tampos
Date: ri, Nov 4, 2022
Country: Philippines
Product Demand: Free Samples
---
---