The WPC wall panel is suitable for domestic applications such as homes, gardens and building facades, as well as commercial applications such as offices, factories and residential developments. It is the good ideal for decorating and renovating building walls.
As an alternative to traditional wood panels, our unique manufacturing process combines wood and recycled plastic so that WPC wall panel integrate the traditional appearance of wood with the durability of composite materials. With the real feeling of solid wood material, the product has a lasting wood grain effect and color. Therefore, whether in new buildings or renovation projects, the use of wood-plastic cladding can give the building a new appearance. WPC wall panel saves you time and money without painting or other treatments.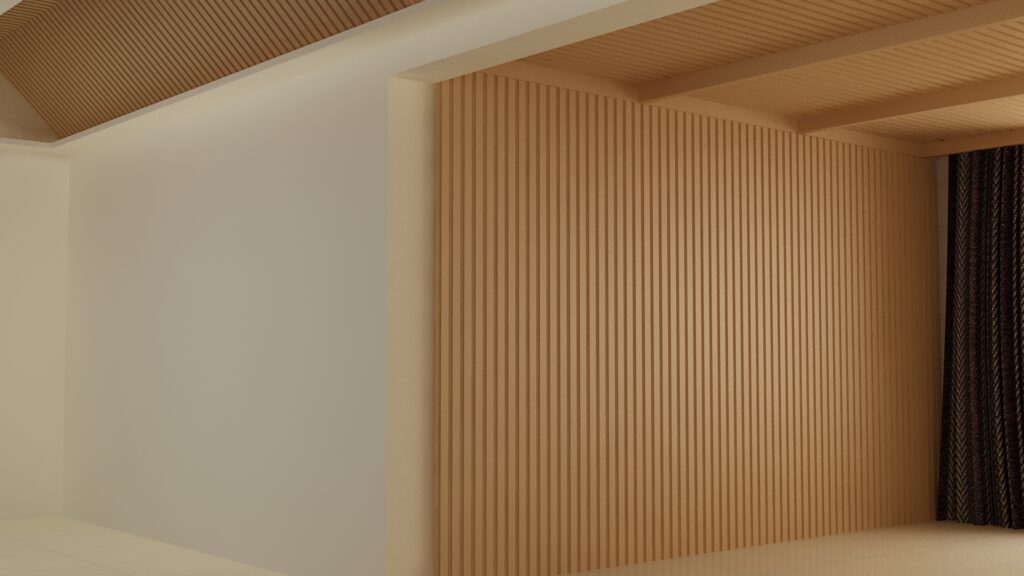 Advantages of WPC Wall Panel

WPC wall panel is made of high density polyethylene and solid wood fiber, which has better stability and strength than wood. It not easy to broken and bend and is suitable for outdoor use.
WPC wall panel is waterproof ,Moth proof, moisture proof, Fire proof, oxidation resistance and corrosion resistance. It is currently the ideal substitute for solid wood materials, but also with the insulation.
WPC wall panel is the best choice for environmentally friendly building materials, it is a renewable energy source and easy to clean and low maintenance.Products are meet the sustainable development, is a very environmentally friendly building materials.
WPC wall panel is easy to transport and install, sawed, planed and drilled, and can present a variety of elegant designs and patterns.
Product Details
| | |
| --- | --- |
| Product Name | WPC wall panel, WPC wall Cladding, Outdoor louvered wall panels |
| Materials | 55% wood powder + 35%HDPE + 10% special additive |
| Application | Residential, office and commercial Wall building |
| Size | 219mm x 28mm |
| Warranty | More than 10years |
| Style | Groove,sanding,wood grain |
| Common color | Dark gray ,light gray ,Teak ,Coffee ,Chocolate, brown ect |