Pergolas are by no means a new idea – they've been around since the middle of the 1600s. Originally an Italian concept, they were soon adopted by the English whose Earl of Pembroke "watched the coursing of hares from a 'pergola' built on the downs" well before 1700.

Wood-Plastic pergolas, especially when planted with vines such as rose, honeysuckle, and wisteria, provide cool havens for entertaining and relaxing that feel wonderfully natural. These outdoor structures can be freestanding or attached to an exterior wall. If you're limited on space, consider building a pergola over an existing patio.
The product is one of our prized composite pergolas. The product provides the perfect addition to any yard looking to define a smaller entertaining space. Crafted from premium weather-resistant composite, the SevenTrust gives the appearance of wood with all of the maintenance-free benefits of vinyl.Simple to assemble and install and comes with a 10-year warranty.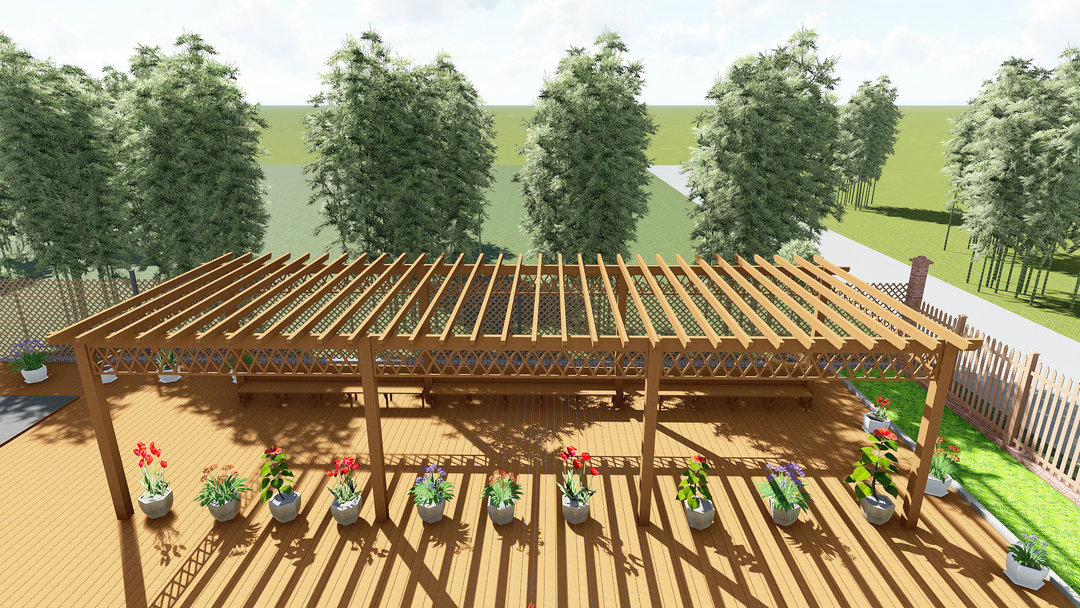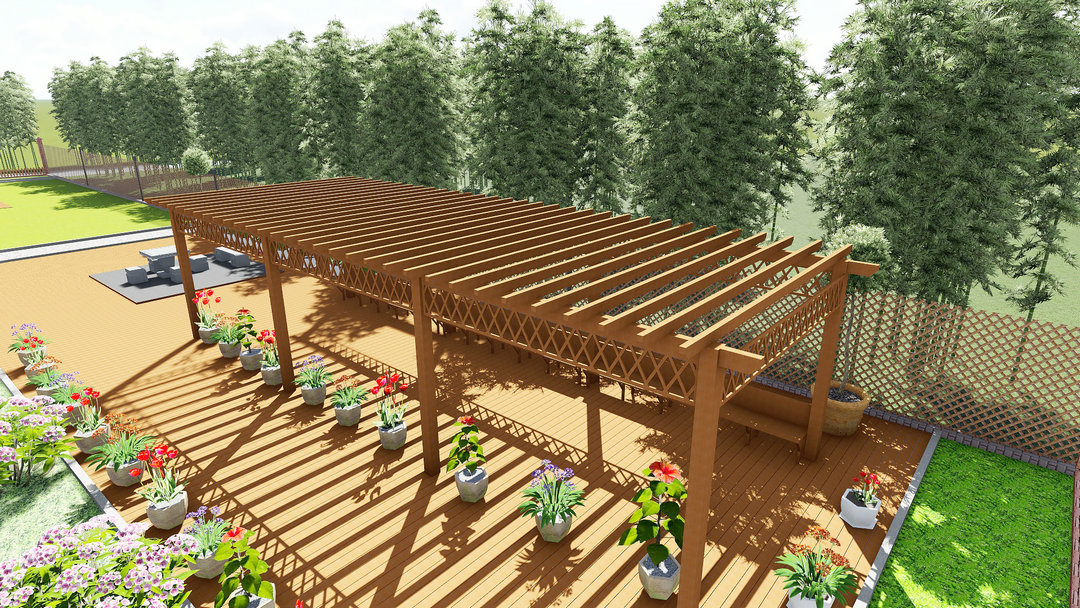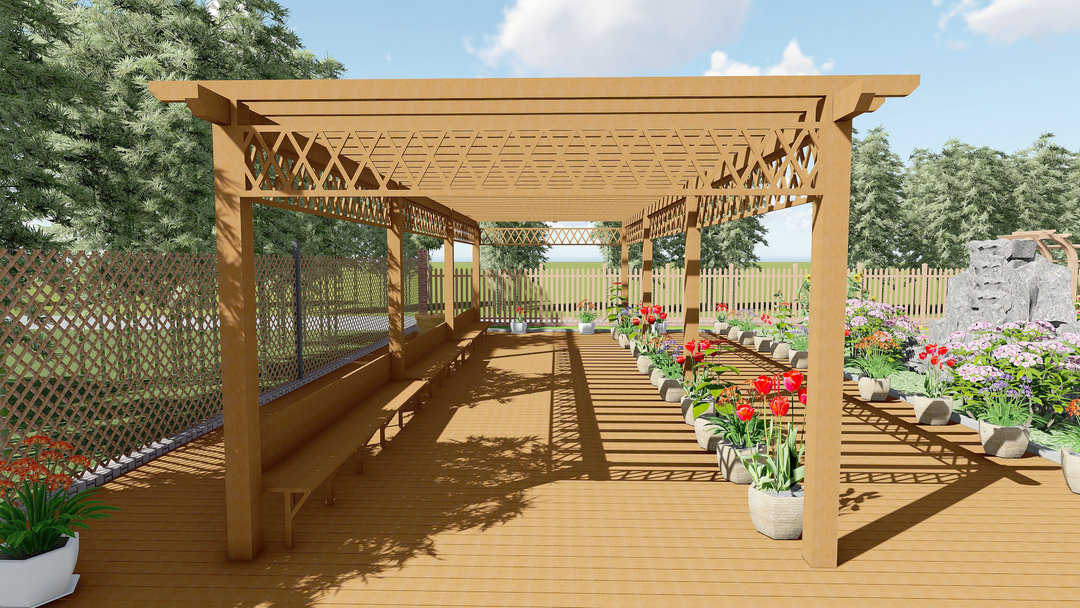 Wood Plastic Composite  Materials
The recycled wood powder and plastic are mixed and processed in granulation machine to produce pellets of wood-plastic materials.Then these pallets will be remelted,extruded, and polished into wood-plastic panels.
The Seven Trust WOOD PLASTIC COMPOSITE outdoor pergola / flooring / tile we produced is made of 55% wood fiber (Professionally treated dry wood fiber)+ 35% HDPE (Grade A Recycled HDPE)+ 10% chemical additives like Anti-UV agent, Anti-oxidation agent, stabilizers, colorants, anti fungus agent, coupling agent, reinforcing agent, lubricants...etc.
Applications of Composite Pergola
What do you get when maintenance free design and shade meet privacy and flexibility? Cue Seven Trust Pergola by Backyard Discovery! Intended to wow, the unique architecture of the Seven Trust will beautify any location with its functionality. Whether it be pool or lakeside, fire pit or garden, or even your main patio sectional; the possibilities are endless with the high-performance Seven Trust WPC Pergola.
Product Details
Material
WPC (wood plastic composite )
Usage/Application
Outdoor
Brand
Seven Trust
Surface Finish
Smooth, Brushed, embossing, wood grain
 Size
POST (160x160mm,200x200mm)

Beam (200x80mm160x80mm, 120x60mm, 120x50mm)

Tool beam (200x80mm160x80mm, 120x60mm, 120x50mm)

Also can be customized;

Accessories
iron feet, expansion bolts, screws, self-drilling screws, steel pipes
Available Color
Red brown; Chocolate; Teak; Coffee; Dark Grey; Light Grey; Grey white; also can be customized
After-sale Service
24Hours 7Days After-sale Service
Certification
CE, SGS, ISO, FSC, Intertek
Warranty
8-10 years