What Is the Difference Between Wood Plastic Decking And Anticorrosive Wood Decking?
Environmental protection
The difference in deck loss
The difference in cost maintenance costs
Differences in service life
Different impact on the environment
Many people ask what is the difference between wooden plastic decking and anticorrosive wood? Is it better to wood plastic decking or anticorrosive wood? Today I will tell you that compared with anticorrosive wood, where is the difference between wooden decking?
Environmental protection
Wood plastic decking is highly environmentally friendly. Although anticorrosive wood is one of the widely used wood, it is not environmentally friendly.Chemical anticorrosive wood uses chemical agents during production, and the production process causes pollution to the environment;Secondly, during the use of chemical anticorrosive wood, contact with the human body and livestock, it is harmful to the health of the human body.
The difference in deck loss
The loss of wooden plastic decking is less than that of corrosion wood. Under the same construction area or volume conditions, wood plastic is less than that of anti -corrosion wood.Because wooden plastic is a profile, it can produce materials that meet the required length, width, and thickness according to the actual size of the project. The length of anticorrosive wood is stipulated, generally 2 meters, 3 meters, and 4 meters.
The difference in cost maintenance costs
Wood plastic decking can be exempted from maintenance. Due to the environmental temperature and humidity and the sun's ultraviolet rays of anticorrosive wood, it is generally necessary to do maintenance or paint paint in one year. In the long run, the maintenance cost of wooden plastic is far lower than that of anticorrosive wood products.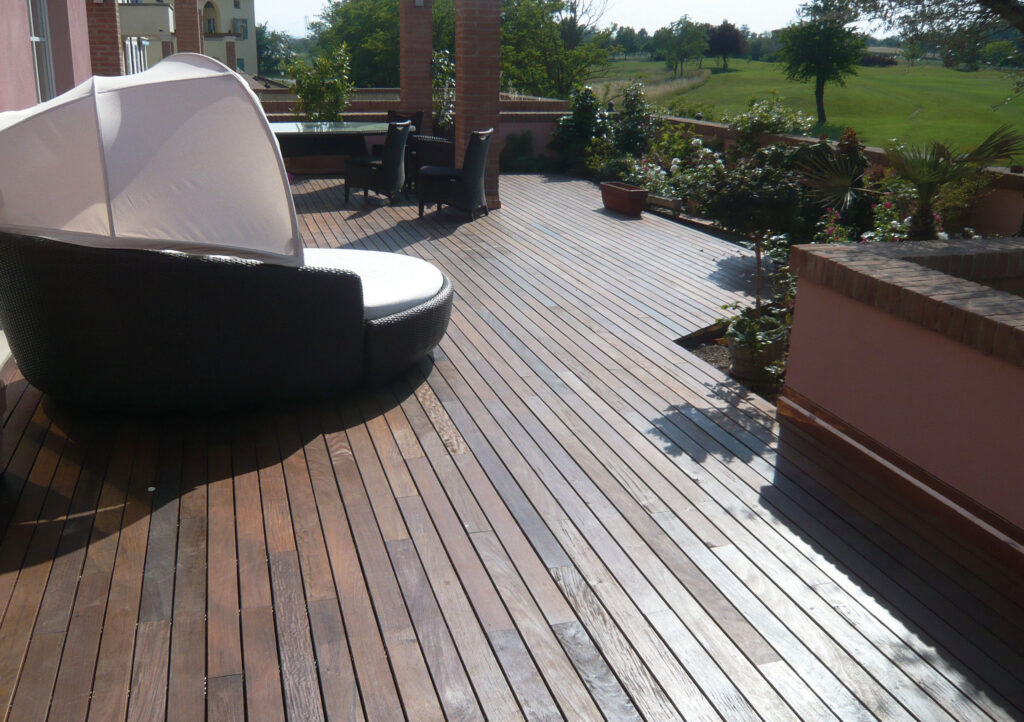 Differences in service life
The service life of wood plastic can generally reach 8-9 times that of ordinary wood. Due to the high moisture content of anticorrosive wood, with the changes in the use of the use of the use of the use, the wet and drying of the wood, the internal stress of the wood, and the phenomenon of deformed and cracking, so the life of the anticorrosive wood has a short life.
Different impact on the environment
The surface of wood plastic does not need to be painted. When the wooden plastic product is updated, the removal of wooden plastic can also be recovered and regenerated, reducing resource consumption, and in line with the low -carbon economy. Generally, the construction of anticorrosive wood or the construction process must be painted on the surface of the wood or painted with water. After rinse of rain, it is easy to cause pollution to the surrounding environment.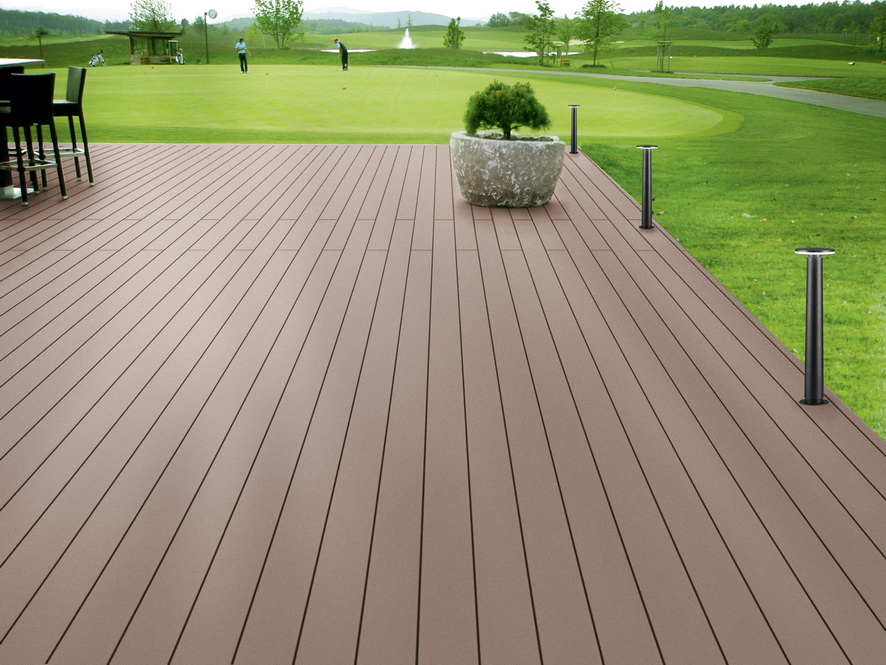 Wood plastic deck has superior physical, appearance, processing, and environmental protection performance, while at the same time has good environmental benefits and social benefits.
---
---