The Performance Of Wood Plastic Composite Materials
Waterproof performance
Antibacterial anticorrosive performance
Mechanical performance
Sound absorption
Waterproof performance
Traditional wooden products are often prone to problems such as rot, swelling, and deterioration due to absorbing moisture to absorb moisture. Most users are uncomfortable. In contrast, the water absorption rate of wooden plastic composite materials is only 2%, and the water absorption rate is significantly slow. It can cope with the decoration engineering that various traditional wood products cannot be applied. It is also due to this that wooden plastic composite materials will not face the problem of dimensional changes. Outdoor environments such as park landscapes and indoor scenes such as bathrooms and kitchens can play a stable role.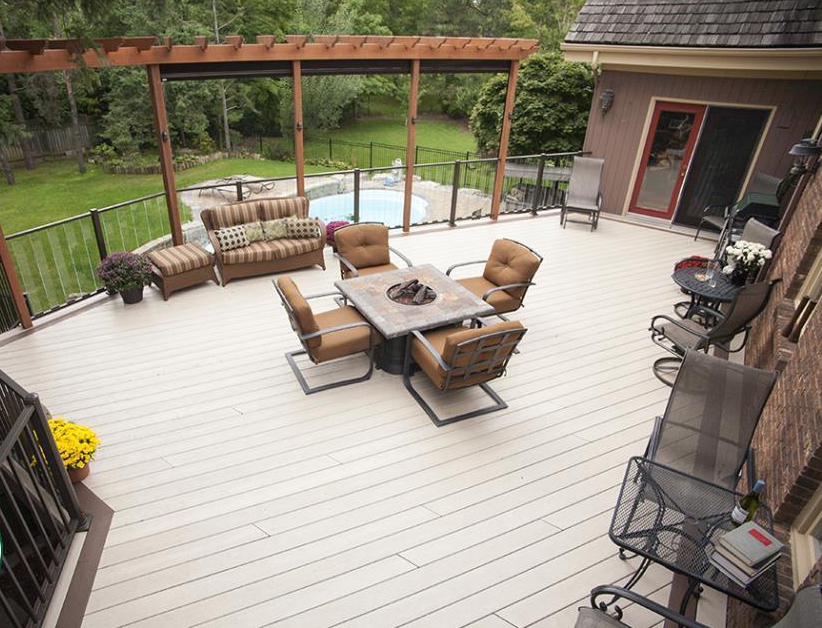 Antibacterial anticorrosive performance
Wood plastic composite material is made of natural wood and plastic fiber. After the processing operation of this type of wooden plastic materials is squeezed out, forming, injection molding, etc.,In addition, the waterproof performance of the material itself does not have environmental conditions that are suitable for fungal growth. To a certain extent, it can avoid mildew and rotten by wood plastic composite materials. In the process of manufacturing materials, preservatives can also be added appropriately to further strengthen the antibacterial and anticorrosive performance of the material itself.
Mechanical performance
The wooden plastic composite material uses thermoplastic plastic as a matrix material, and its bending strength and anti -bending elastic modulus are not inferior to wood. The smaller the particle size of the wooden powder, the larger the amount of addition, the stronger the mechanical properties of the wooden plastic composite material; from the perspective of the type of the substrate plastic, the influence of different plastic substrates on the mechanical properties of wooden plastic composite materials is also different; From the perspective of processing molding, the secondary molding of hot pressure and squeezing injection molding will affect the mechanical properties of wood plastic composite materials to varying degrees. In addition, improving the interface compatibility of composite materials can also improve the mechanical properties of materials, providing advantages for application decoration projects.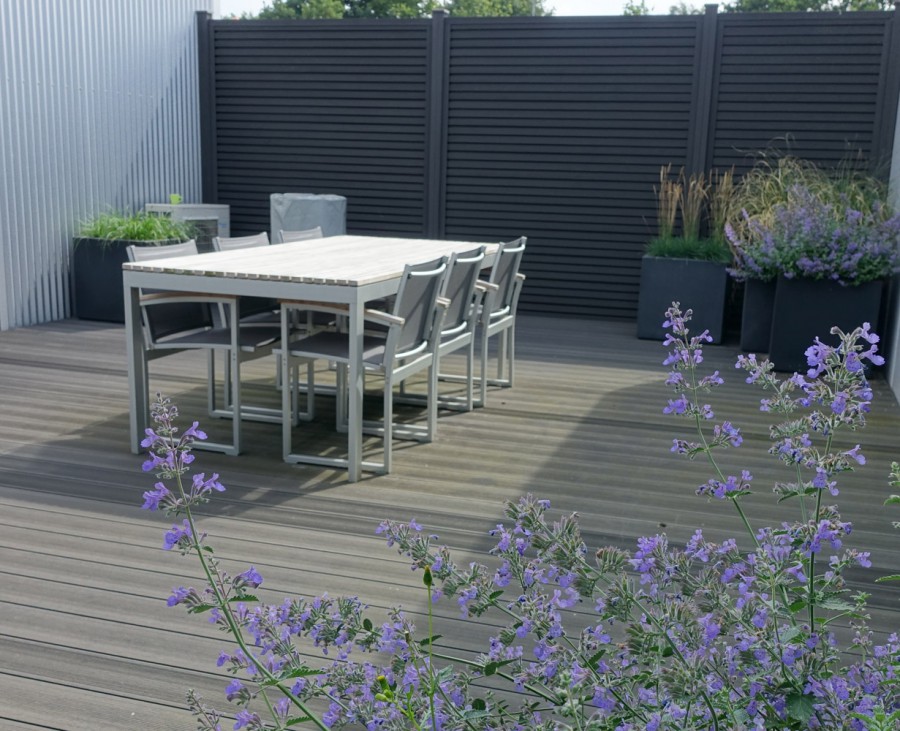 Sound absorption
Traditional wooden materials contain a large number of honeycomb pores, which can make all the surrounding noise income. It is a natural sound absorption material. Wood -plastic composite materials also inherit the excellent performance of plastic and wood. After continuous research and development and improvement, this material has now become a new trend of the development of sound insulation materials in the future. In addition to the material itself, you can also reserve a variety of methods such as cavity and patch cotton in the installation of wood plastic composite materials to achieve deep -level optimization of the overall sound absorption performance of the material.
---
---