Seven Trust classic fence is a privacy fence. The fences are highly environmentally friendly with natural wood grain, color, feeling and the unique feature of synthetic material with waterproof, fireproof, anti-insect, anti-UV, free of paint characteristics.
Our classic WPC fence can be easily peeled, nailed, cut and drilled for different specifications of any metal accessories. They are of attractive appearance, simple installation, convenient curing, low maintenance cost, high efficiency, economy and practice.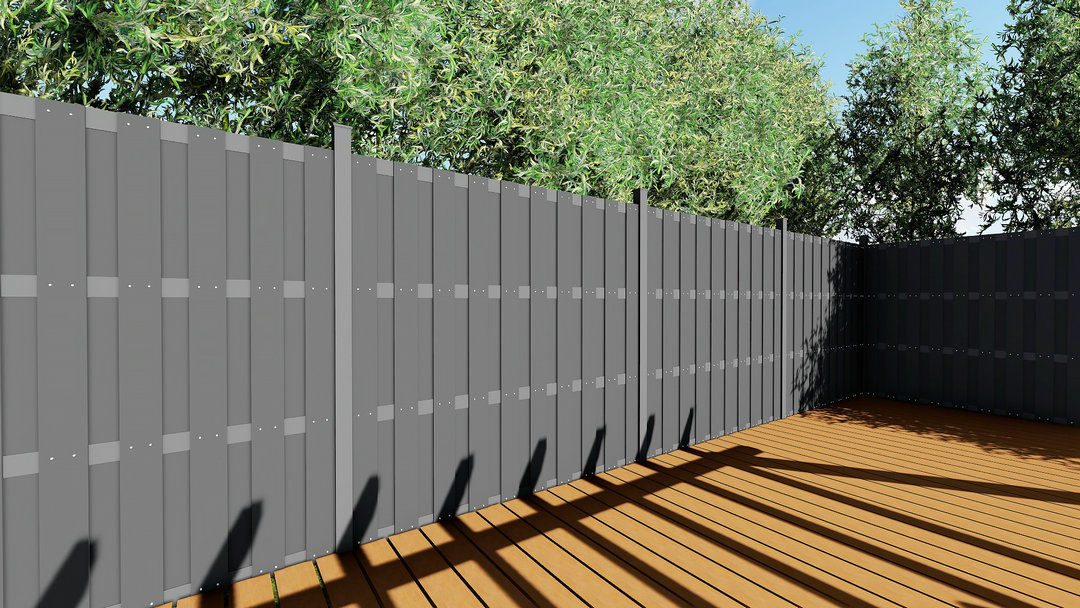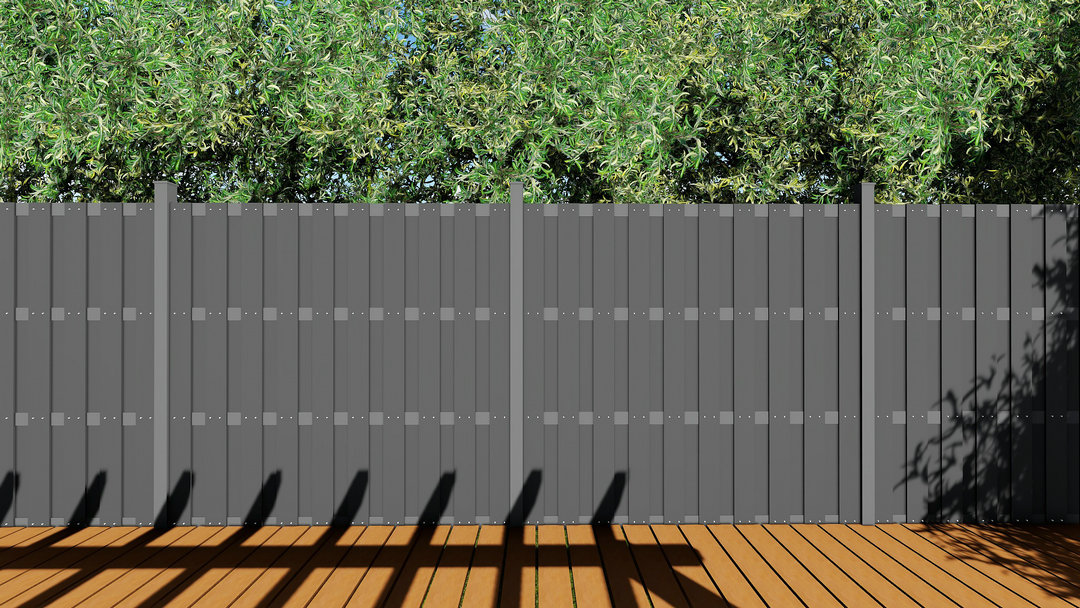 Product Details
Material composition
WPC Materials(35% high-density polyethylene (HDPE), 55% wood flour,10% additives
Optional Fence Panel
ST-115H10(115x10mm) hollow fence panel
ST-90S10(90x10mm) Solid fence panel
ST-90S10(90x10mm) wood grain fence panel
Surface treatments
Sanding, wood grain, Brushing Surface
MOQ
100/sets
Product finishes
Online embossed/ Co-extruded/ Classic
Fence Slat:
Hollow WPC Profile;
Aluminum Profile
Aluminum Post
Popular sizes
90*180cm; 180x180cm;
height
6ft(1.8m) ;
Popular colors
Teak, Grey, Dark, Coffee
Applications
Commercial or personal, home and garden, Landscaping
Installtion
Fixing with Screws
Harmonized code
Alu strip: 7604210000

WPC Fence Panel: 39189090
WPC Fencing Features:

Made of recycled plastic (HDPE) and wood or bamboo powder, plus non-hazardous chemicaladditives such as anti-UV agent, lightstabilizer, lurbicant, culping agent and etc.
Eco friendly to nature
Waterproof, fire retardant, UV resistant, Anti-slip, maintenance free, long life span
Profiles adjustable, lengths adjustable, colors adjustable, surface treatment adjustable
Easy intallation and cost efficiency
Classic Fence Production Instructions and Packages
1. The WPC board we produced first
During this process, we will check the quality of the board.The quality inspection will randomly check whether the board is qualified, and if it is qualified, a certificate of conformity will be posted. (Green mark)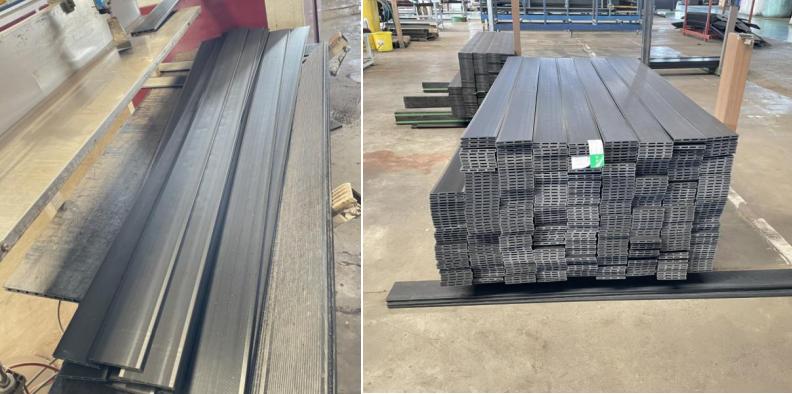 2. Surface polishing and brush
WPC Fence boards look like real wood when the surface is polished.

3. Fixed length and Cut
Production is to reserve some length, and then accurately cut. Cut each WPC fence board to the same length.
4. fix the position of the board and the aluminum.
Make fence boards. Manual inspections will also be carried out, and unqualified products will be singled out.
5. Products Packagin and Pallet packaging
The each set fence board is packaged in plastic film. 20 sets of the WPC fence are packed in pallets.
Fence Post Production Instructions and Packages
1. Aluminum post and WPC post
Put the WPC post into the aluminum Post.
2.  C.T-HOLDER and D.CAP
3. Packages and Shipping
1X40ft can loading 19pallets = 19x20 =380sets wpc fence(6ft x 6ft WPC Privacy Fence) = 684 meters  outdoor fence.