How can we be your agent?
We are retailers in Pakistan . we sell many different brands wpc products in retail . we would like to buy your wpc products in BULK and sell it . How can we be your agent?
Dear MUDASIR DOGAR,
We are so excited to know that you want to join us and to be our partner. In order to be our distributor, the first step is to be our customer. We propose that you can order some of our products for a trail.

Here we would like to know something about you.

What products do you sell now in your country ? How much do you know about WPC products ?
Do you have a store, how about the size and what's your company web site ? Do you have a warehouse ?
What's your main market and client group ?
What's your annual turnover ?

Firstly, let me introduce our company. We specialize in the field of WPC products for a decade years with good quality and competitive price. We have got ISO9001 certificate, the ISO14001 certificate and European CE certificate. Also we have our own professional designers to meet any of your requirements.

We have WPC decking, WPC wall panels, WPC DIY decking, WPC 3D embossed Decking, WPC pergolas, WPC fences, WPC garbage bin, WPC flower boxes, WPC railings, PVC decking, PVC fence and so on.

If you need more information, please contact us, we will do our best to help you.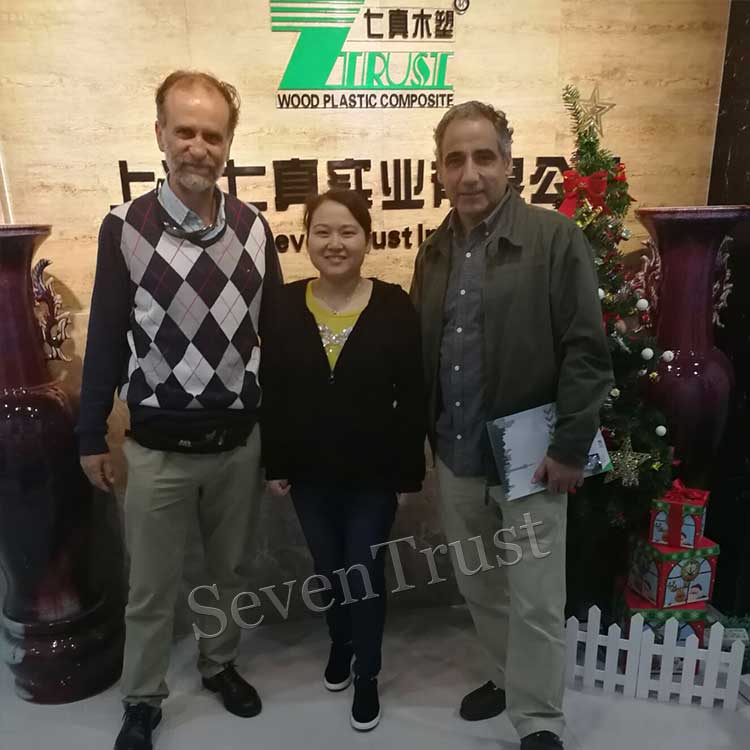 Client: MUDASIR DOGAR
Date: Fri, Dec 23, 2022
Country: Pakistan
Product Demand: agent
---
---