Performance Of Double-layer Co-extruded Wood-plastic Composite Deck
Due to the continuous increase of waste in recent years, the treatment of solid waste has become a worldwide problem. The amount of urban domestic waste in my country is increasing at a rate of 8% per year, and Beijing, Shanghai and other big cities have reached a growth rate of 10%. In 1993, the amount of domestic waste in 500 cities across the country reached more than 87 million tons. The cost is as high as more than 4 billion yuan, of which various waste wood materials account for about 4%. Therefore, the research on the disposal and resource utilization of solid waste has been valued by the state, and it has been included in the project guide of the National Natural Science Foundation of China since 1995. In the field of funding and encouraging research, the recycling of municipal waste and the degradation and recycling of organic waste have also been included in the priority funding areas of the "Ninth Five-Year Plan".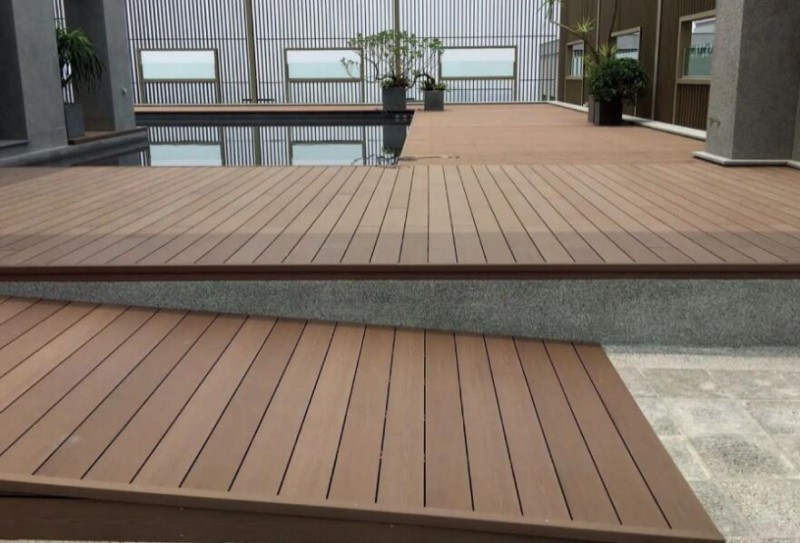 With the continuous development of plastic processing technology and the strengthening of people's awareness of environmental protection, wood-plastic composite materials have become the best outlet for solid waste.Using solid plastic waste and wood flour or other plant fibers, through rational optimization of the formula and adding additives such as compatibilizers, the two incompatible materials are compounded together,Then through a special processing technology, a special emerging environmentally friendly green product - wood-plastic composite products can be obtained. One of the key development areas of wood products is the production of high value-added wood-plastic composite materials that can be applied to different occasions.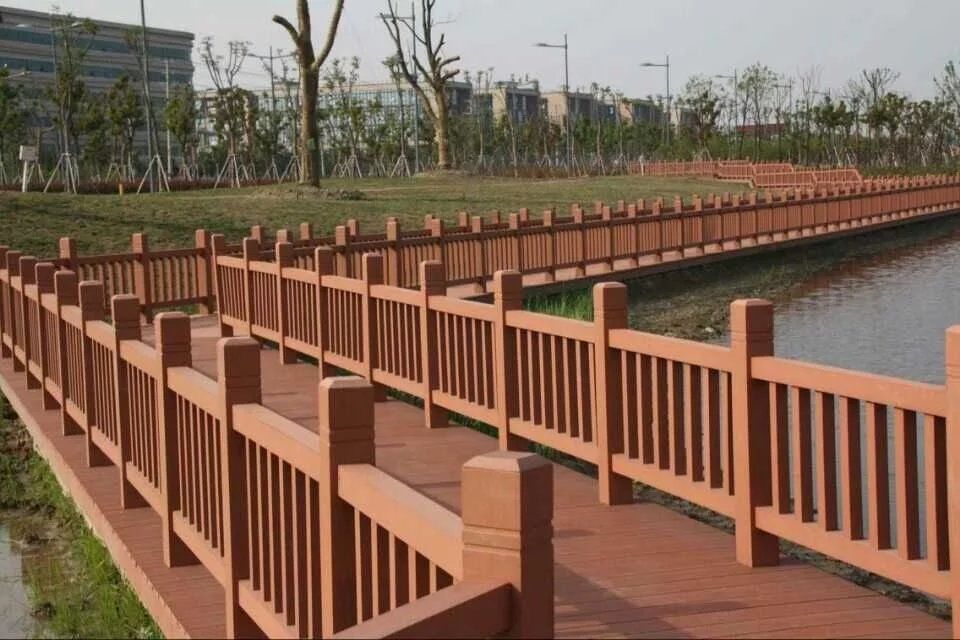 (1) The wood-plastic composite deck was prepared by double-layer co-extrusion technology, mainly to modify the waste plastic on the surface to obtain high strength and high weather resistance, without considering the color and weather resistance of the waste plastic in the core layer, Dramatically reduce the cost of composite materials while improving their performance.
(2) After the performance tests of physical mechanics, low temperature resistance and weather resistance, the various properties of wood-plastic composite decking are better and reach all standard values by using double-layer co-extrusion technology.
(3) In terms of requiring energy saving, environmental protection, and reducing the selectivity of waste plastics, maintaining the excellent mechanical properties and weather resistance of products and having lower costs is one of the main development directions of wood-plastic composite materials.
---
---