Co-extruded Outdoor Plastic Wood Materials Continue to Innovate
Plastic wood materials have excellent comprehensive properties, and there are more and more varieties and quantities of plastic wood used in outdoor buildings and landscapes. With the continuous advancement of manufacturing technology and processes, the appearance quality of products has improved greatly. However, there are many plastic wood companies, even many large brand companies, that have inherent flaws in material design due to the lack of targeted research. These defects are often only gradually exposed two or three years after construction. At this time, it is already too late to solve the problem. Material design flaws are often difficult to detect when tracking down problems. Thermoplastic polymer materials are viscoelastic materials and will undergo stress creep under long-term stress. This is determined by the characteristics of the thermoplastic polymer materials themselves. The influencing factors are mainly the size of long-term stress and ambient temperature. The combination of the advantages of polymer materials and plant fibers gives wood-plastic materials a comprehensive advantage over other materials in outdoor applications. This is also the fundamental reason for the rapid growth and development of plastic wood materials in landscape and outdoor architecture.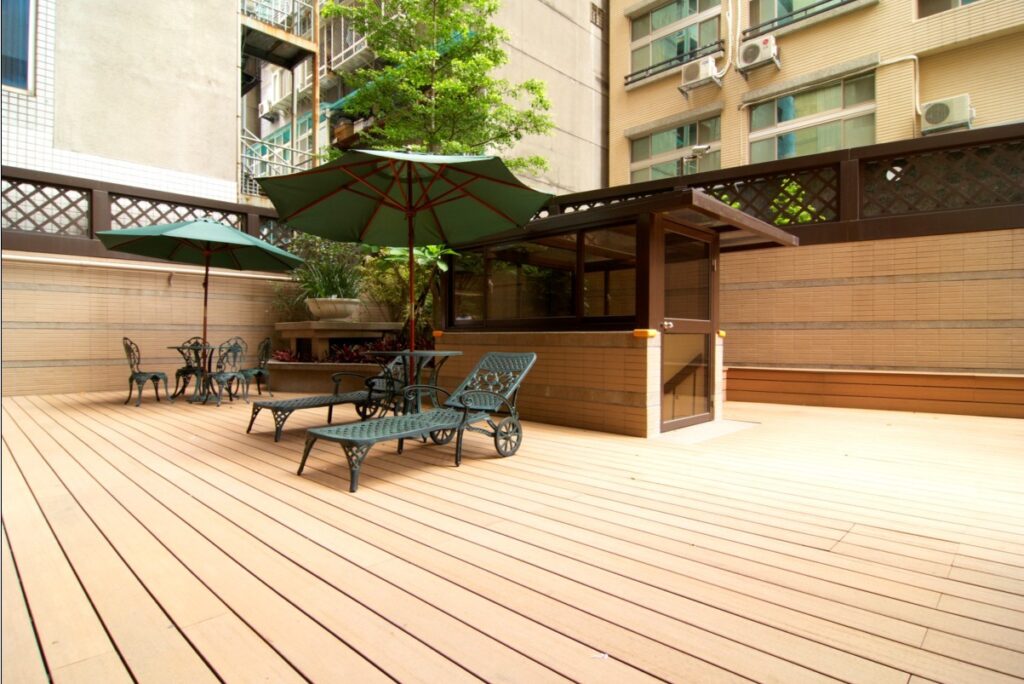 After using outdoor plastic wood buildings and landscapes for a period of time, the surface of the plastic wood often becomes powdery and fades, affecting the viewing quality. Plastic wood materials used outdoors are subject to harsh environmental requirements due to exposure to the sun and rain; inorganic colorants with excellent natural aging resistance are usually used to ensure the durability of the coloring. The reason why chalking and fading often occurs is that the polymer on the surface layer of plastic wood is aging, and the other is that rainwater with a low pH value (commonly known as acid rain) often corrodes inorganic pigments. In the performance design of plastic wood, anti-aging additives are often evenly distributed. Aging actually develops gradually from the outside in. Therefore, improving the aging resistance of the surface layer of plastic wood is an important way to solve the problem of surface powdering and fading; at the same time, the color formula should be enhanced to resist acid rain.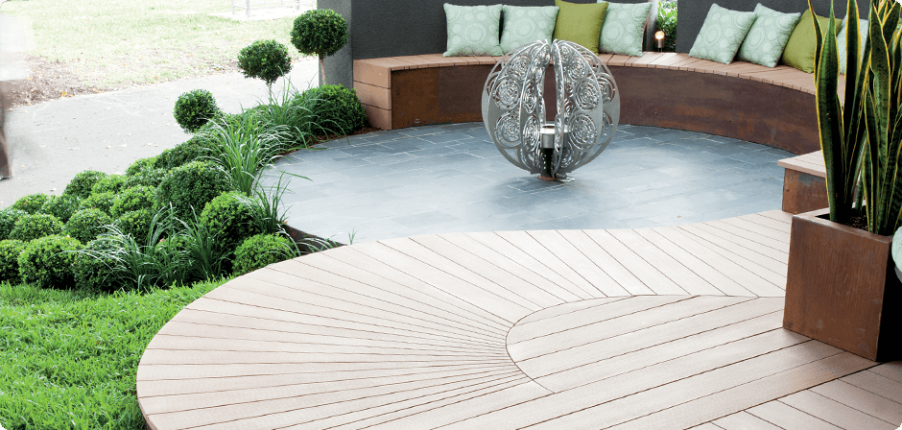 In recent years, with the development of technology, high-end plastic wood co-extruded wood has emerged. It uses the most advanced extrusion molding technology to evenly and firmly cover the surface with a co-extrusion layer. Using this new technology to produce co-extruded wood, in addition to retaining the mildew-proof, insect-proof and other physical performance advantages of traditional plastic wood, it also has stronger wear resistance, scratch resistance, stain resistance and weather resistance, making it more beautiful and durable. It is suitable for high-end outdoor garden landscape projects, building formwork, villas, courtyard floors and other fields.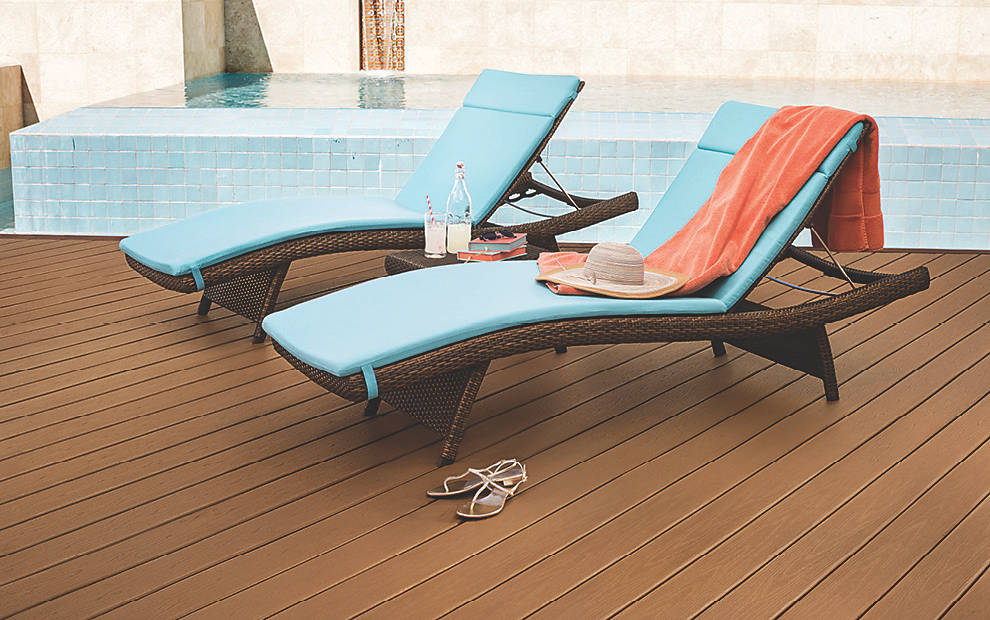 There is a kind of functional co-extruded wood surface functional layer that uses nano-modified reinforced ultra-high molecular graphene/polyethylene composite triple full coating technology in the aerospace and military fields.The triple protection allows outdoor wood substitute products to completely say goodbye to problems such as fading, water absorption, cracking, deformation, etc., and is extremely durable for 25 years and looks like new for a long time.At the same time, through unique color mixing, hot pressing, and post-processing processes, the surface has a softer, more gorgeous, simulated high-end solid wood effect, but has a longer service life.And the outer layer is a polymer material layer that is highly wear-resistant, weather-resistant, mildew-proof and insect-proof, and its water absorption rate is almost "zero".There is no need to add filling like the first generation of plastic wood, and the defects of hardness and brittleness are no longer reflected. The density of the finished product breaks through the bottleneck, and is reduced and maintained at a reasonable 1.2g/cm³.It is almost the same as hard solid wood, which not only ensures the density and performance of the material, but also does not cause "brittleness" shortcomings. Furthermore, the outer protective layer, which is mainly made of functional polymer materials, is more resistant to oil stains and dust adhesion. Once stains are attached to the surface, it will still be as clean as new after being washed away by rain.
---
---