Pool decking And Adjustable Decking Pedestal In USA
Client: Mr. Rachel
Country: USA
Materials:ST-140H23-A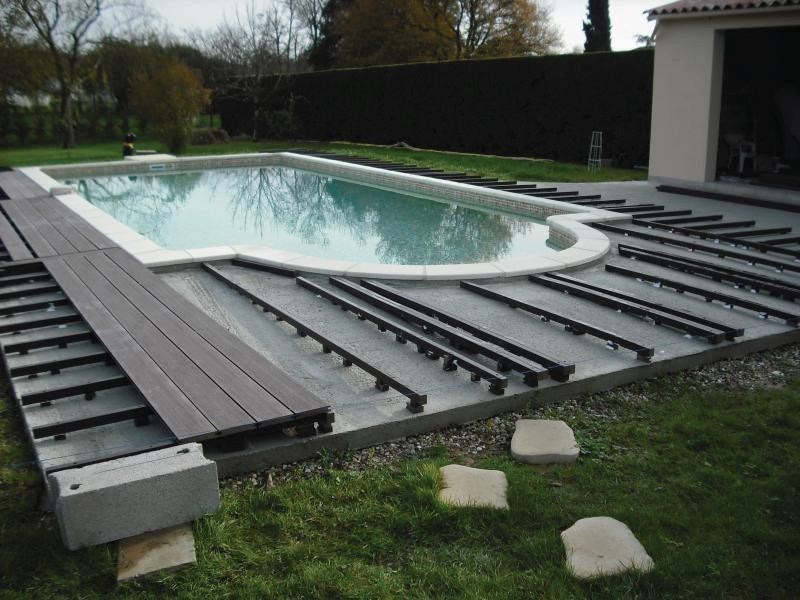 Mr. Rachel is from USA.
His client has an out-ground pool that's 10ft by 16ft. His client can't have the deck go completely around because of space limited. So, the intention is to have it wide enough to accommodate some chairs and because of the height which he believes is 5' 4 inches deep will need steps. So basically, people be leaving out one side without deck. The picture above is what he will be installing.
Basically, pool have about 10ft x 20 ft of space to deal with after the pool is installed.
After learning his project situation, our engineer provide solution: recommend use adjustable decking pedestal to support and fix WPC decking.   The pedestal is adjustable, so make steps is easier, then use ST-45H45 to make corner covering.
He chose ST-140H23-A, teak color decking for his project.
Mr. Rachel great praise for our design and helped him win order.
---