WPC Decking Project In Spain
DATE: 2012.12 – to now
Client: Mr Serige
Country: Rochdale, Spain
Product: WPC Decking
Moedl: ST-145H25(145X25MM)
Our Spain sole agent, who has been cooperated with us for about 2.5 years. He already did the business in this line over 5 years before cooperating with us. He imported the goods from France 3 years ago. Mr Serige on business in Shanghai called us & visited our factory.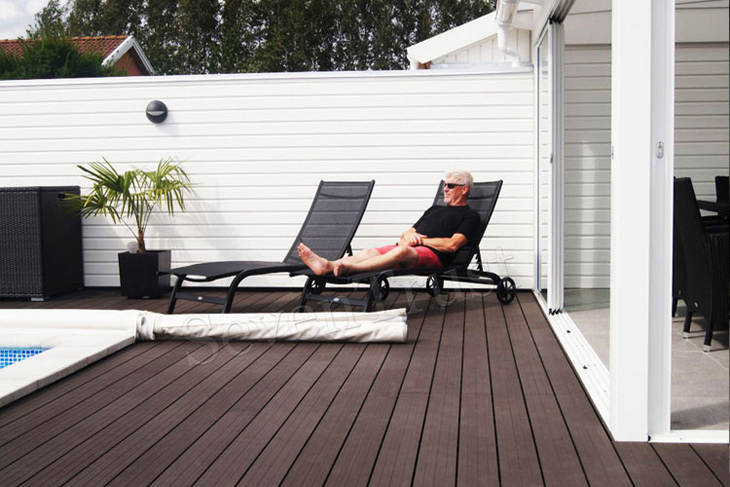 After he came back to Spain, he got some of samples to check & compare the quality with his previous supplier in France and did some test.
About 2 months later, he placed his first order and chose the item of ST-140S23-C & ST-145H25, 400sq.m of each item.
This project was located at one of the public garden, chose the ST-145H25(145x25MM WPC Decking), light gray color.
---