WPC Pergola Project In India
Project time: Feb, 2017
Client: Mr. Kumar
Country: India
Materials:
200x200mm post
200x100mm bottom beams
160x80mm top blades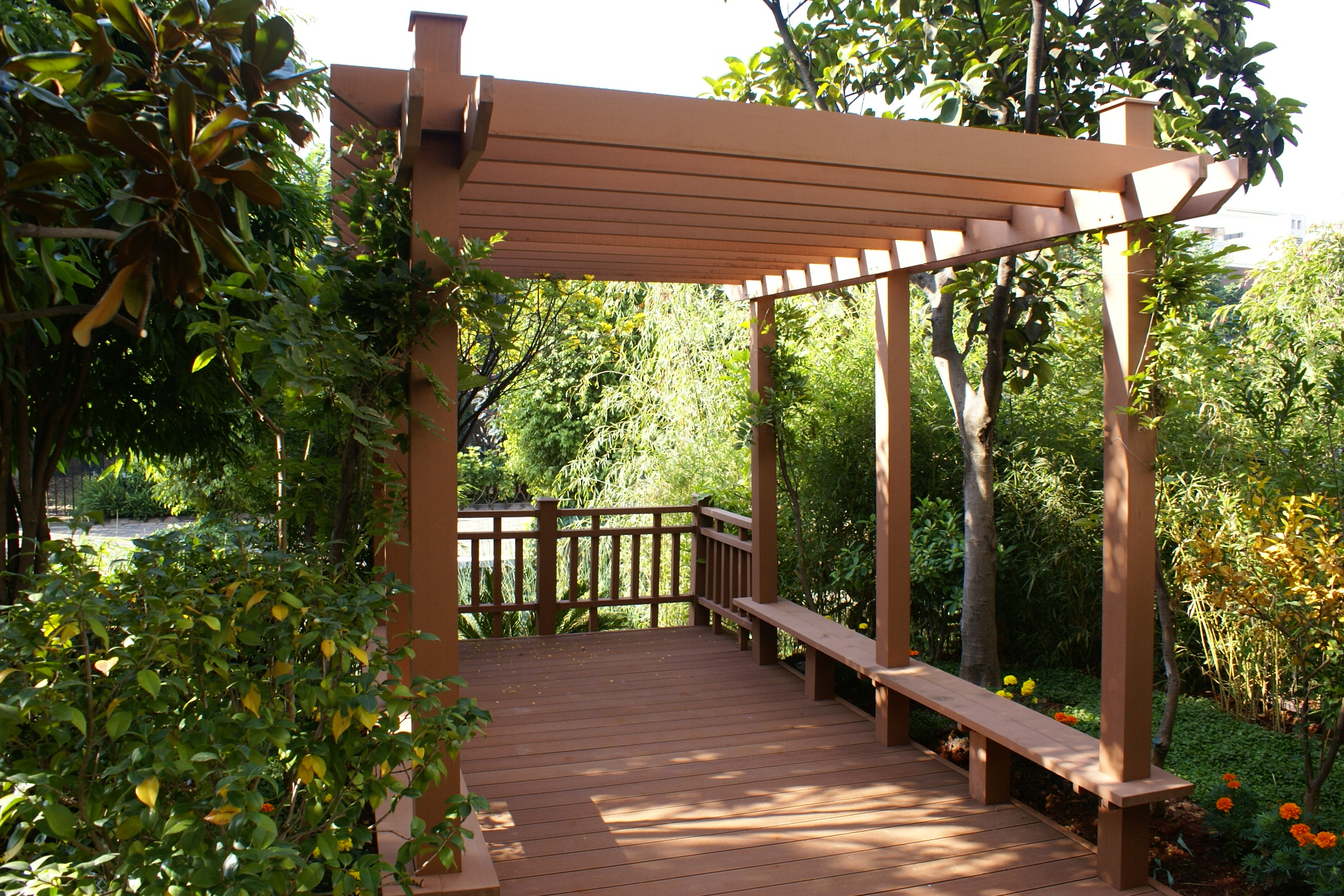 Mr. Kumar is almost a construction material business and have 400 dealer networks, he usually imports hardware items from YiWu. He wants to resell WPC products and so exhibitions and distribute them through their dealer network.
He was looking to allocate a show room for his construction materials.  After checking our catalogs, he chose some decking, fencing, pergola types. I offered some types to him and sent some our project photos.
We are WeChat friends; his builder needs pergola and decking for hotel projects. His boss has an idea, purchase pergola firstly. If quality is ok, then we will win next orders.
Following the WeChat chatting, we had further communication: we sent him the pergola materials samples, helped him study the pergola drawings, at last we closed a deal of one 40ft container of pergola materials and hardware items.
Mr. Kumar was very satisfied with our product quality when he received the goods. I helped to explain how to install pergola. He kindly sent us the project photos after installation.
The whole pergola beams, blades, posts and all accessories are supplied by us.
---