Wood Plastic Is the New Messenger of Low Carbon and Environmental Protection
Low carbon and environmental protection have always been hot topics.From Olympic venues to World Expos, Wood-Plastic Composites (WPC) are a new type of composite material that has been booming at home and abroad in recent years.It uses wood chips, bamboo powder, rice husk, crop straw and other wood fibers that have no use value as reinforcement or filler.Using thermoplastic plastics and their recycled materials as the matrix, mixed in a certain proportion,It is a new type of green and environmentally friendly composite material made by adding special additives and going through high temperature, extrusion, molding and other processes. Mainly used in design industries such as construction, gardening, and furniture, it is a green and environmentally friendly material.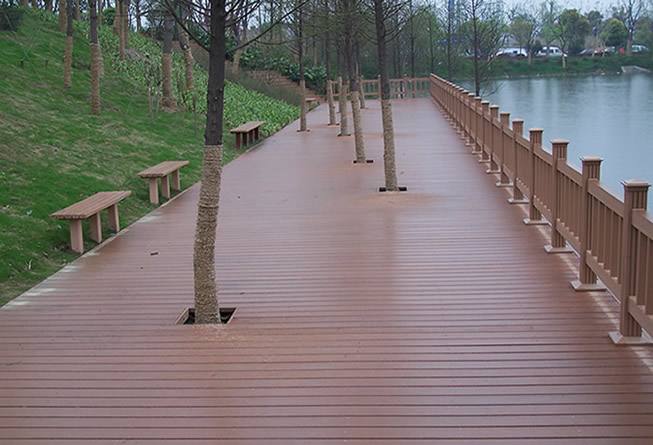 Environmental advantages of wood plastic
Vigorously develop the low-carbon wood-plastic industry. "Wood-plastic materials combine the many advantages of plant fibers and polymer materials, can replace wood in large quantities, and can effectively alleviate the contradictions of poor forest resources and shortage of wood supply in my country. It is a low-carbon, green, and renewable material with great development prospects. Circular' materials deserve to be vigorously promoted."
The first is the protection of forest resources. According to relevant data analysis: 1 ton of wood-plastic material can be equivalent to 2.5 cubic meters of wood, which is probably the maximum amount of wood produced by a fast-growing forest on 1 mu of land in one year. At present, my country's annual demand for wood is about 100 million cubic meters, and the actual supply is only 60 million cubic meters, leaving a gap of up to 40 million cubic meters. For every 1 ton of wood plastic materials produced, deforestation of 1 acre of land can be reduced.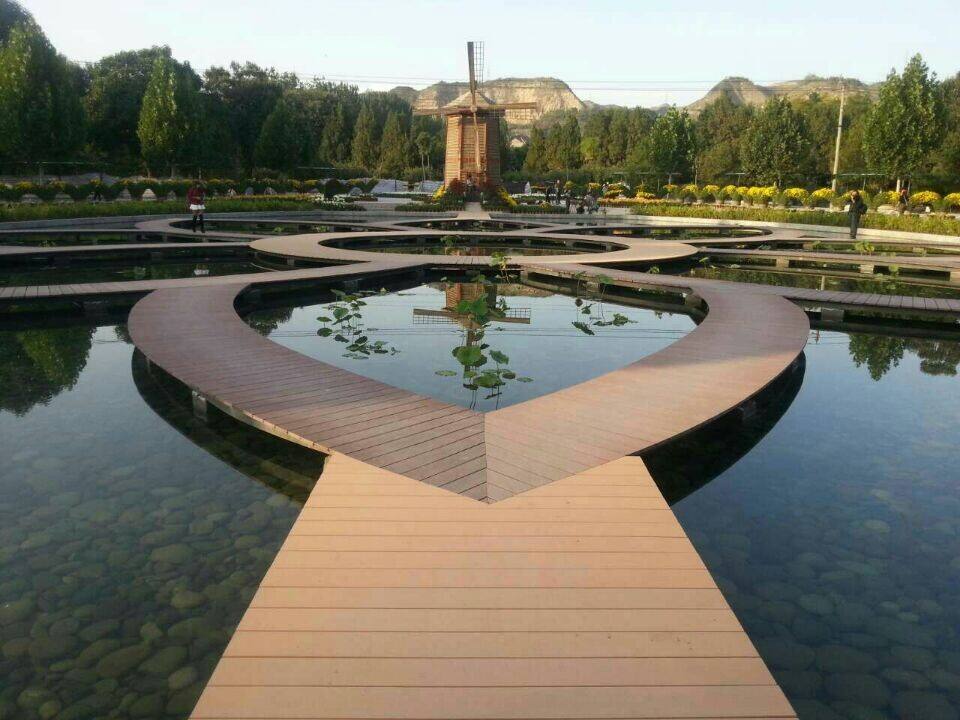 The second is waste utilization. The most widely used product of wood-plastic materials internationally is pallets, with wood-plastic pallets in Europe and North America accounting for nearly half of the market share. my country currently has a large annual demand for pallets, and wood-plastic pallets account for 30% of the market share. This alone can consume 1 million tons of waste plastics and more than 1.5 million tons of waste plant scraps every year. Wood-plastic composite material is a material composed of plant fiber and plastic raw materials. Among them, woody fibers such as sawdust, shavings, wood chips, bamboo chips and coconut shells, etc.; herbal fibers such as wheat straw, cotton straw, hemp straw, bran, soybean hulls, peanut shells and cotton straw.
---
---