WPC Material For Garden Decoration
Garden courtyard has always played a pivotal role in house decoration. As an important place for daily rest at home, garden courtyard will undoubtedly bring us a lot of spiritual comfort in life, and good decoration is undoubtedly the icing on the cake. The choice of decorative materials for garden courtyards is also a question worth thinking about. Considering the particularity of the scene, today I will show you the benefits of wood-plastic products as decorative materials from different angles.
From the perspective of the scene, the garden is obviously as a resting place, so steel and other materials are obviously not suitable. The wood-plastic material has the texture of imitating logs, which will appear more realistic visually, and will appear softer than other materials. Secondly, as a decoration material, wood plastic can also better highlight the characteristics of the garden courtyard and match the scene more.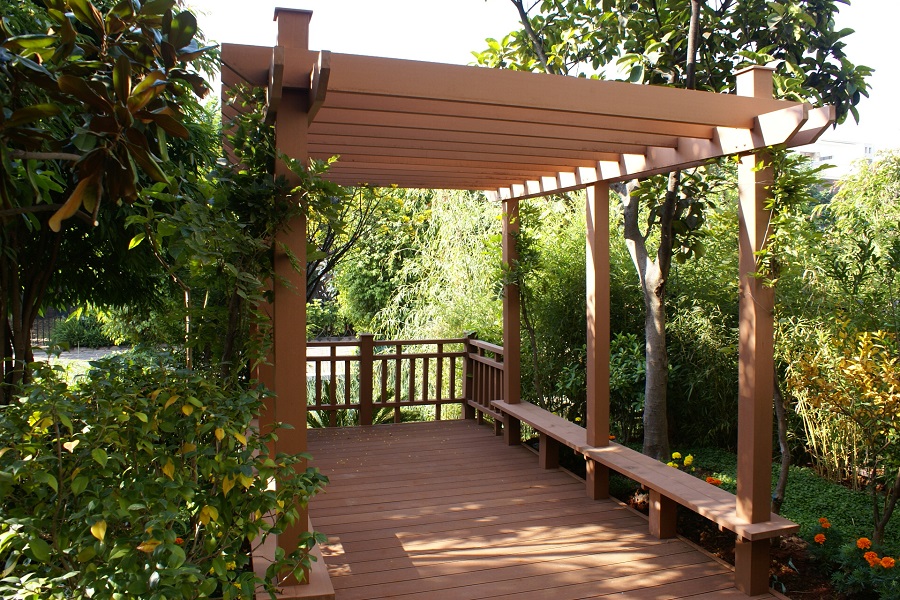 Since it is to match the scene, there must be such a question: why not just choose ordinary wood?
First of all, as a growing place for a large number of vegetation, the garden must have a relatively humid environment. If ordinary wood is not maintained regularly, it will rot due to water absorption and moisture, which causes a lot of problems for daily maintenance. Because of its natural waterproofness, WPC will not rot due to environmental problems, and its daily maintenance is also more convenient, so it is better than ordinary wood.
Secondly, where there is vegetation, there will inevitably be a lot of soil and insects. In this regard, wood-plastic materials also solve the problem that ordinary wood is not insect-proof, and also prolong the service life of architectural landscapes.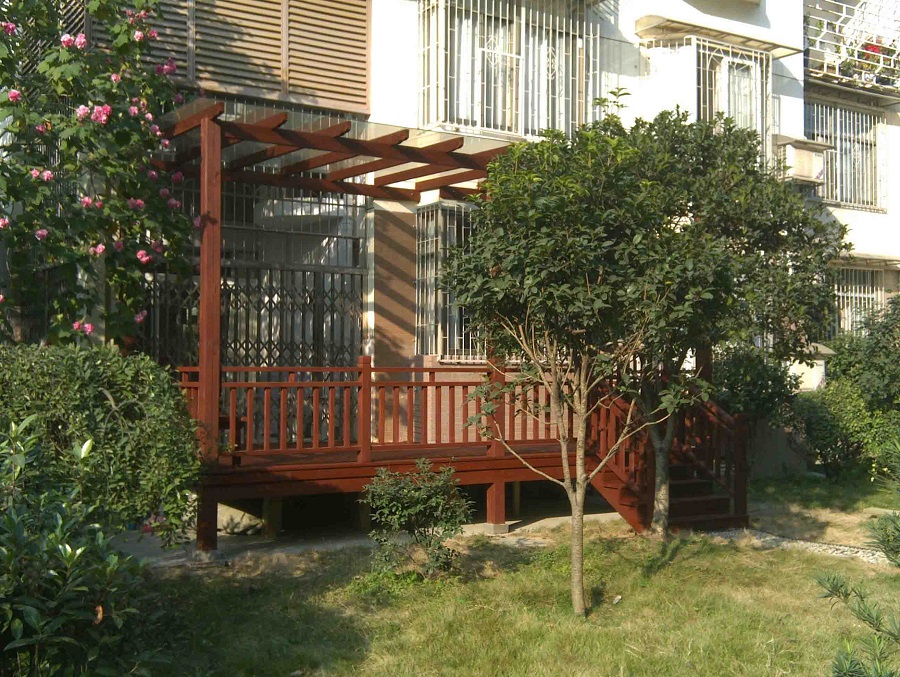 Since most garden buildings are constructed in the open air, they are exposed to sunlight and rain all year round, which poses a great test for the quality and performance of materials. Ordinary wood may crack and deform in three to five years in this environment, but due to the product characteristics of wood-plastic materials, the outdoor service life is generally more than ten years, which is also a significant advantage of using wood-plastic materials in gardens.
---
---