The Choice of Wood-plastic Materials for The Terrace Sunroom Reflects The Advantages
Nowadays, many people like to buy a house with a terrace and build a sunroom that is transparent and bright, without affecting the lighting and having a separate sitting area. The overall home decoration level has improved a lot in an instant. When building the sun room, it is a wise choice to lay outdoor plastic wood decking and wall panels.The use of plastic wood in villas and bungalows has become popular. Because the terrace sunroom is close to the outdoor environment and has more sunlight, it may also be relatively humid.Therefore, using this kind of material can show its advantages. Laying plastic wood on the balcony can easily create a warm home atmosphere. It has a completely different aesthetic feeling than laying ceramic tiles, and it is much more beautiful than anti-corrosion wood.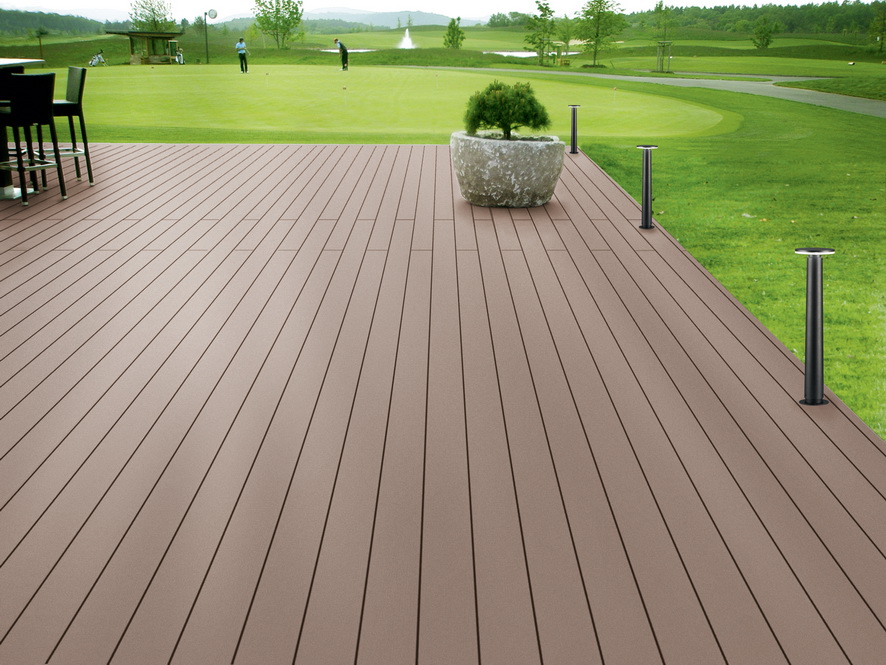 The sun room is an extension of the indoor space and the transition between indoor and outdoor. With the continuous improvement of the quality of life, people's design requirements for home are becoming more and more detailed. The decoration of the terrace sun room has gradually become an important part of the interior decoration. In a building made of reinforced concrete, the closest space to nature is the terrace. With the improvement of people's economy and living environment, the construction of sunrooms has truly become a special space for people to get in touch with the sun and enjoy life. Nowadays, it has become common to transform balconies. In recent years, plastic wood composite materials have been used in balcony design, which has greatly improved the comfort, beauty and durability of the balcony. It has been widely recognized by society and provides inspiration for the design of sunrooms.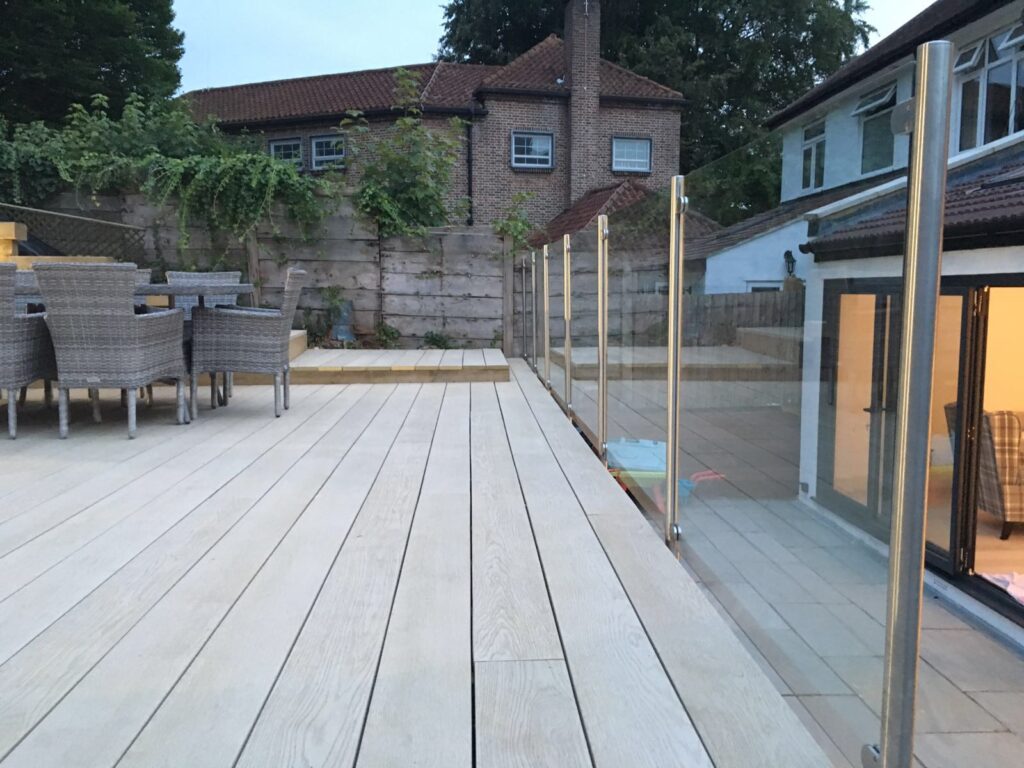 From the perspective of outdoor-specific deck decoration, plastic wood decking, wall panels, and suspended ceilings are more fire-proof and moisture-proof than ordinary wooden decks, and have a longer service life. It will not rot and deform after absorbing water, or be eaten by insects and ants outdoors. And there are many colors to choose from for plastic wood decking. In addition, the plastic wood decking feels comfortable when you step on it and does not feel cold like deck tiles in winter. The construction process is also relatively simple. Households with courtyards or terraces can make a reference between deck tiles and plastic wood decking. Plastic wood wallboard decking not only has better waterproof performance, but also has better moisture-proof performance. This can also solve the problem that traditional wooden products are prone to rot when exposed to water. Plastic wood decking comes in many colors. It has the texture and texture of natural wood. At the same time, we can also customize the color we like according to our own preferences. In addition, plastic wood decking is a pollution-free and pollution-free deck. It does not contain benzene, and the formaldehyde content is only 0.2. The fire protection level reaches B1 level, and it can automatically extinguish itself after encountering fire.And it won't produce harmful gases. The installation of plastic wood decking is relatively simple, and there are no complicated construction techniques. This can also help us save installation time and costs. It does not require special repair and maintenance, and it is also relatively convenient to clean.
---
---