Environmentally Friendly Outdoor Materials for Garden Landscaping – Wood Plastic Decking
When it comes to outdoor landscaping, the choice of ground material is crucial. Among the dazzling deck materials, wood-plastic decking is chosen by more and more people for laying outdoor garden landscapes because of its unique advantages.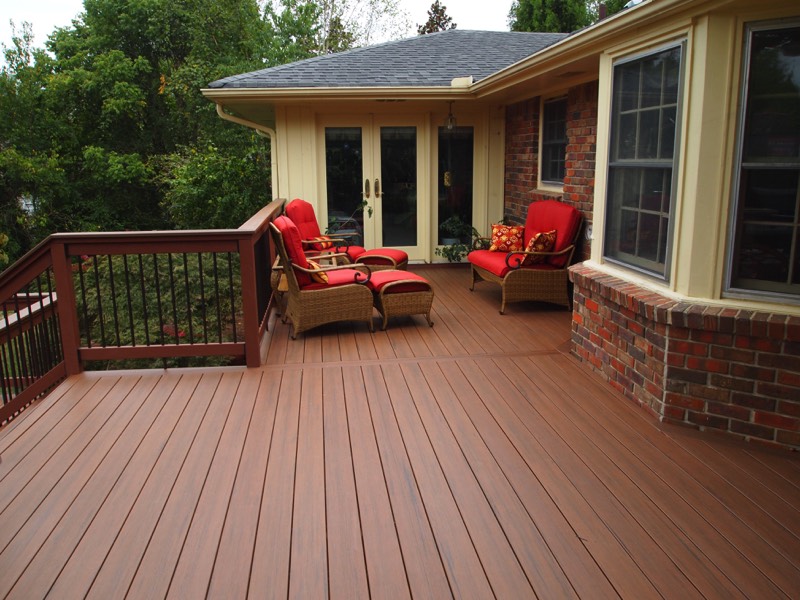 Environmental friendly
Wood-plastic decking is mainly made of environmentally friendly materials such as wood powder and polyethylene. It does not contain harmful substances such as formaldehyde and does not release harmful gases during use.Compared with traditional deck materials, using wood-plastic decking can reduce logging and protect the ecological environment;The "double carbon" work that has been advocated in recent years has also continued to promote green production and lifestyle. The total number of discarded plastics nationwide remains at about 40 million metric tons every year, but the national plastic recycling rate is decreasing year by year.Wood-plastic decking can effectively recycle hard plastics for production and reuse.
Safety
The safety of outdoor decking includes two aspects: due to its own characteristics, traditional solid wood or anticorrosive wood outdoor decking will inevitably cause cracking, deformation, etc.This will bring risks such as wood thorns and debris, which are potential risks to children and the elderly.In addition, the wood-plastic decking is all installed using connectors, and there are no exposed nails on the surface, which also avoids rust and bulging of the nails later, and the surface is clean and smooth.
durable
Due to its own characteristics, wood-plastic decking has the texture of wood and the super weather resistance of plastic when used outdoors. It has good resistance to the erosion of natural environments such as sunlight, high temperature, rain, etc., and has a long service life outdoors. . Outdoor wood-plastic decking is a new type of composite material that will not attract termites and other insects, thus ensuring that there will be no structural damage caused by insects when outdoors.
maintenance free
Compared with traditional solid wood and anticorrosive wood outdoor decks, wood-plastic decks do not require frequent professional maintenance, such as sanding, polishing, oiling, staining, etc. These tasks not only cost money but also consume a lot of time. More importantly, our outdoor experience is greatly reduced. Wood-plastic decking does not require regular painting and maintenance outdoors, which eliminates tedious maintenance work and saves annual maintenance costs when paving a large area outdoors.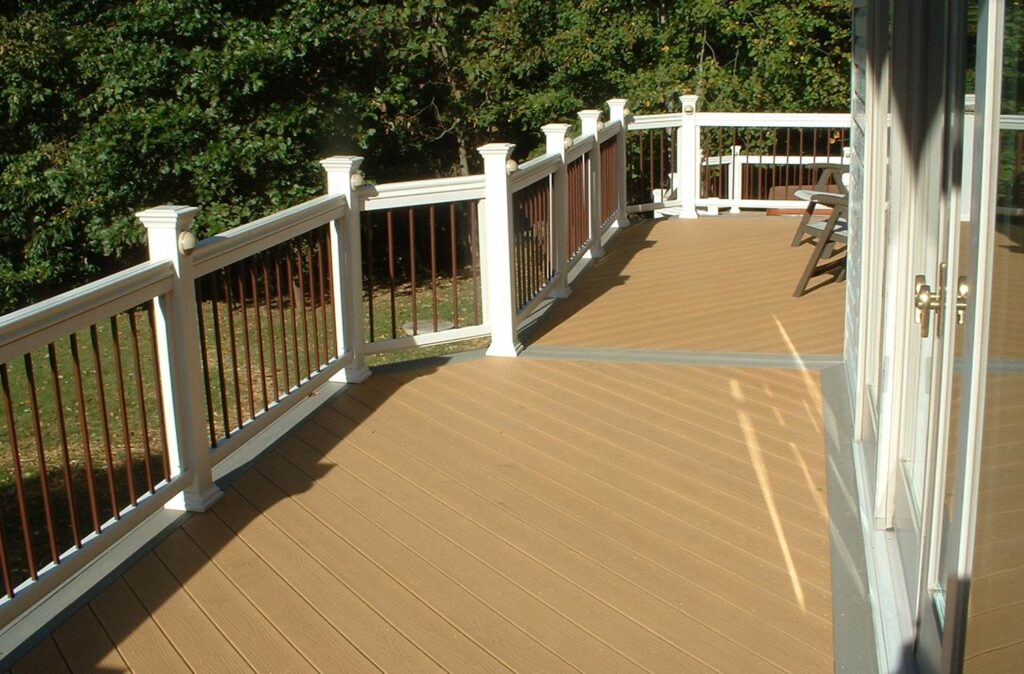 Nowadays, it has become a trend to install wood-plastic decking in garden landscapes. More and more scenic spots and outdoor leisure areas are beginning to use wood-plastic decking.
---
---