Application Of WPC In Wall Panels
Wood-plastic wall panels are another wood-plastic product that is widely used in green buildings. The interactive encyclopedia defines wood-plastic wall panels:The wood powder produced in the process of producing high-density fiberboard is added to recycled plastics and made into WPC through granulation equipment.Then it is extruded to make wood-plastic wallboard, which has the characteristics of insect-proof and termite-proof, strong plasticity, simple installation and good sound-absorbing effect. It is a new type of environmentally friendly WPC product.After WPC replaces wood, it can not only improve the durability of house construction, but also make house construction easy to maintain and repair.At the same time, WPC also shows more artistic value and aesthetic value than wood, which significantly improves the use value of housing construction. Therefore, WPC is widely used as wall panel material in foreign buildings. In recent years, wood-plastic wallboard has achieved unprecedented development in my country, and its usage has grown geometrically year by year, occupying most of the market share of the WPC market.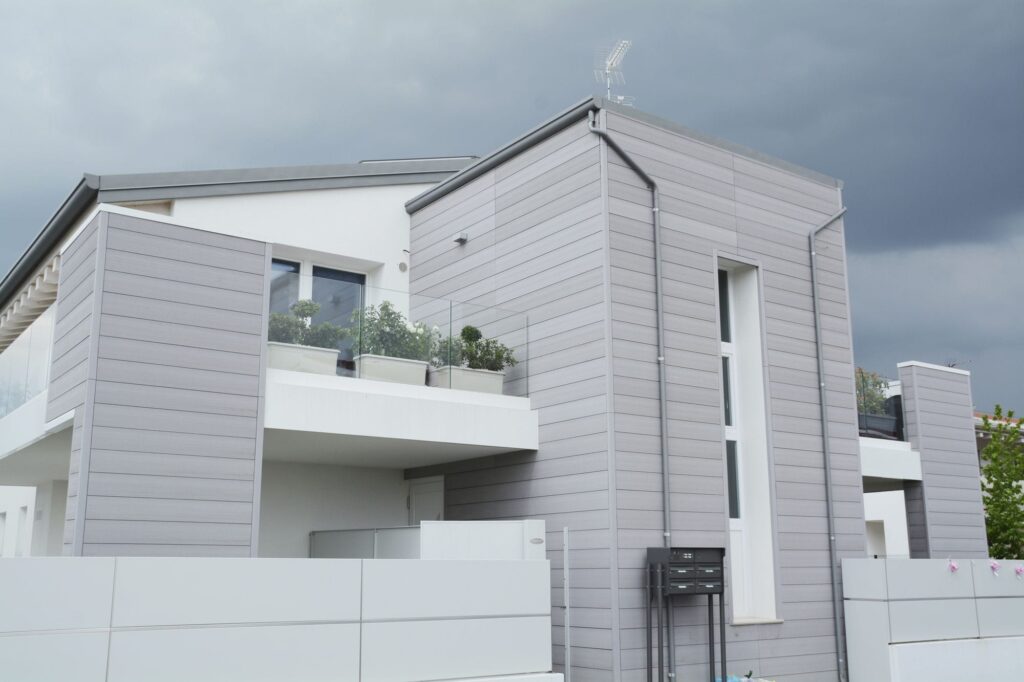 As my country proposes to vigorously develop low-carbon economy and green building requirements, it is imminent to research and develop functional wood-plastic wall panels such as flame-retardant, fire-proof, thermal insulation, and formaldehyde-free. Some scholars have studied the effects of wood powder content and compatibilizer (MAPE) on the performance of wood-plastic wallboards. The optimized wood powder mass fraction is 54%, and the MAPE mass fraction is 8% to 10%.Research and preparation of environmentally friendly wood-plastic wall panels not only have good thermal insulation performance, but also have good flame retardancy and earthquake resistance.The surface density of thermal insulation wood-plastic wall panels is small (only 35-40 kg/m2), which is convenient for transportation and construction.
Someone analyzed the insulation performance and economy of wood-plastic insulation wall panels, which provided a basis for the application and promotion of wood-plastic insulation wall panels.Someone discloses a kind of preparation method of fireproof, formaldehyde-free wood-plastic wallboard,It is mainly prepared by adding raw materials such as polyvinyl chloride (PVC), plant powder, calcium carbonate powder, polyaniline, adhesive, potassium ethyl benzoate, and methyl propionate adhesive. The application of wood-plastic wall panels as a green building material is relatively late, but it has gradually developed with the progress of society. It is expected that wood-plastic wall panels will become the new favorite of green building wall panel decoration materials in the future.
---
---