Wood Plastic Composite Design Practice
At this stage, green building materials and technologies are in the transition stage of large-scale promotion in the market.Effectively improve and give full play to the ecological benefits of materials and technologies, adhere to technological innovation, pay attention to building economy, and choose design concepts that consume less energy and cause less damage to environmental pollution.However, from a long-term perspective, in the face of the aesthetic problems of ecological architecture caused by the superposition of different materials and technologies on buildings, the design, construction, management, materials, and recycling stages of the building have become the design concepts adhered to in the architectural design.
In recent years, with the increasing depletion of global resources and the increasing social awareness of environmental protection, wood-plastic composite materials have been listed as green energy-saving and environmentally friendly products by many countries and have received strong support. At present, WPC has grown rapidly in the United States, Canada, Australia, Germany, Japan, South Korea and other countries, and will be more widely used in the future. Designers also regard plastic wood composite materials as a material that can highlight artistic style and are widely used in indoor and outdoor architectural design.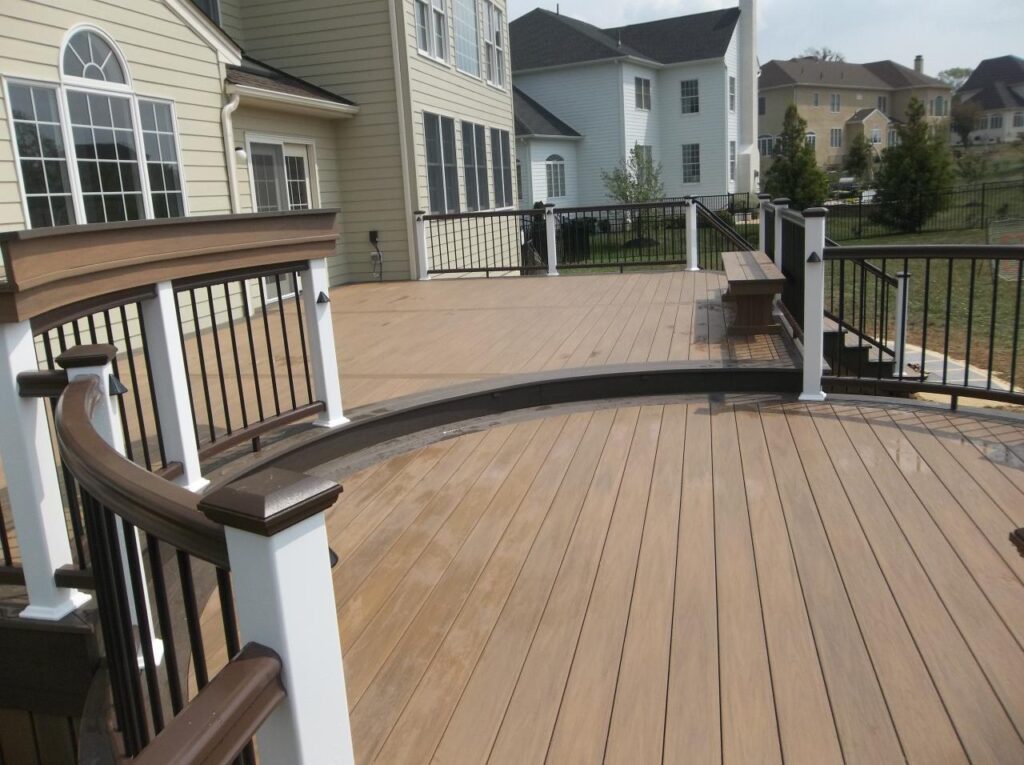 The surface of high-end plastic wood has rich colors, natural and smooth wood texture, is durable and does not fade, is simple and thick, expresses the rhythm of life and pleasing beauty, and is full of vitality and romantic design. It is incomparable to ordinary wood and other composite materials. With the improvement of people's living environment, the construction of courtyard terraces, country villas, etc. has become fashionable. And having a private courtyard of your own, giving yourself a free space to imagine, is what modern people yearn for and pursue in life. Ecological building design is particularly important, and choosing appropriate building materials is even more important.
Under the slogan of low-carbon construction, wood-plastic composite materials have been integrated into my country's construction, decoration, garden landscape and other fields. Wood-plastic composite materials are materials that integrate material properties, craftsmanship, modeling design, and aesthetics. They determine the level of building decoration and are of great significance for beautifying urban and rural buildings and improving people's living and working environments. Many construction, decoration, gardening, design and engineering companies have begun to use wood-plastic composite materials as the preferred material for energy-saving, environmentally friendly, and low-carbon buildings.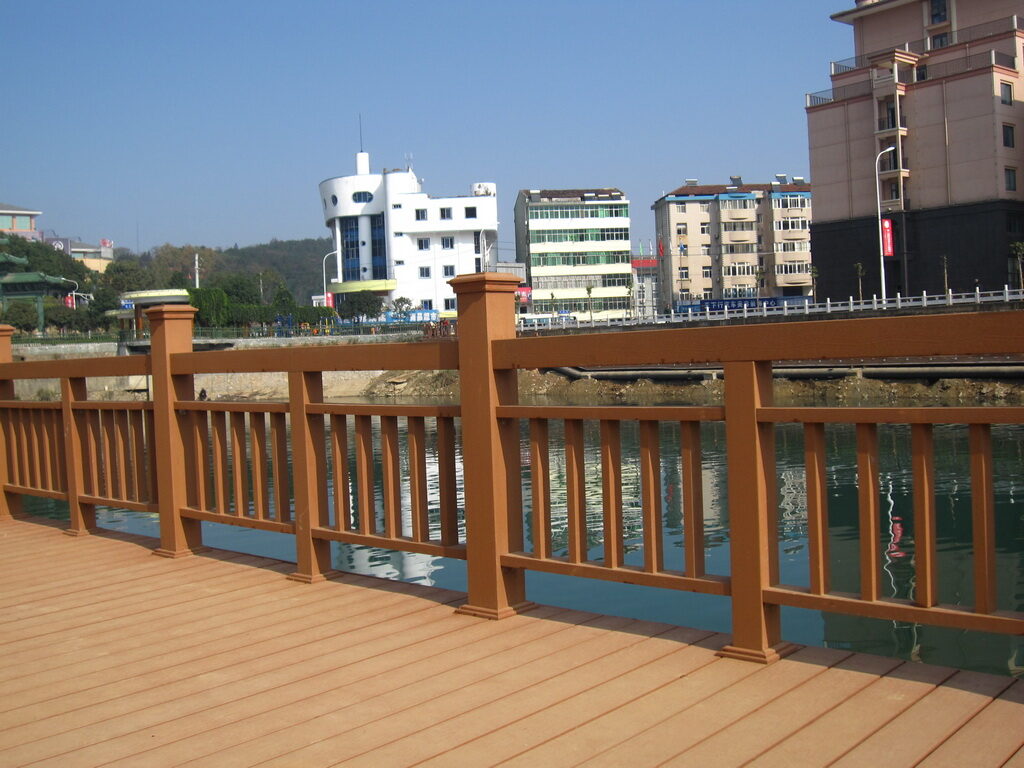 Ecological architectural aesthetics is to introduce the perspective of ecological aesthetics into the aesthetics of architecture.Taking ecological thinking aesthetics as the theoretical fulcrum and architecture as the aesthetic research object,Aesthetic characteristics have dual standards of rationality and sensibility. They not only focus on the formal visual beauty displayed by the building, but also pay attention to the game between the ecological benefits brought by building materials and technology and the economic and environmental costs of aesthetics.It is a multi-dimensional aesthetics comprehensive system that integrates technical aesthetics, artistic aesthetics, and environmental aesthetics. Plastic-wood composite is undoubtedly an indispensable new material in ecological architectural aesthetics.
---
---