Seven Trust Chinese New Year Holiday Notice 2023
Dear my friend:
Good day!
I'd like to let you know that our company going to be out of office on January 14th and will be back on January 29th. Thanks to all customers for their support to seven trust, we will continue to improve the quality of wood-plastic products and customer service in 2023.
During this time, our team will still be available 24 hours a day, still able to answer your questions and solve problems. If you have some urgent problems, you can contact our account manager directly by :
Jenny : [email protected]
Miley : [email protected]
Maria : [email protected]
Sorry for the inconvenience caused during this time, I wish you a prosperous new year!
Best regards&thanks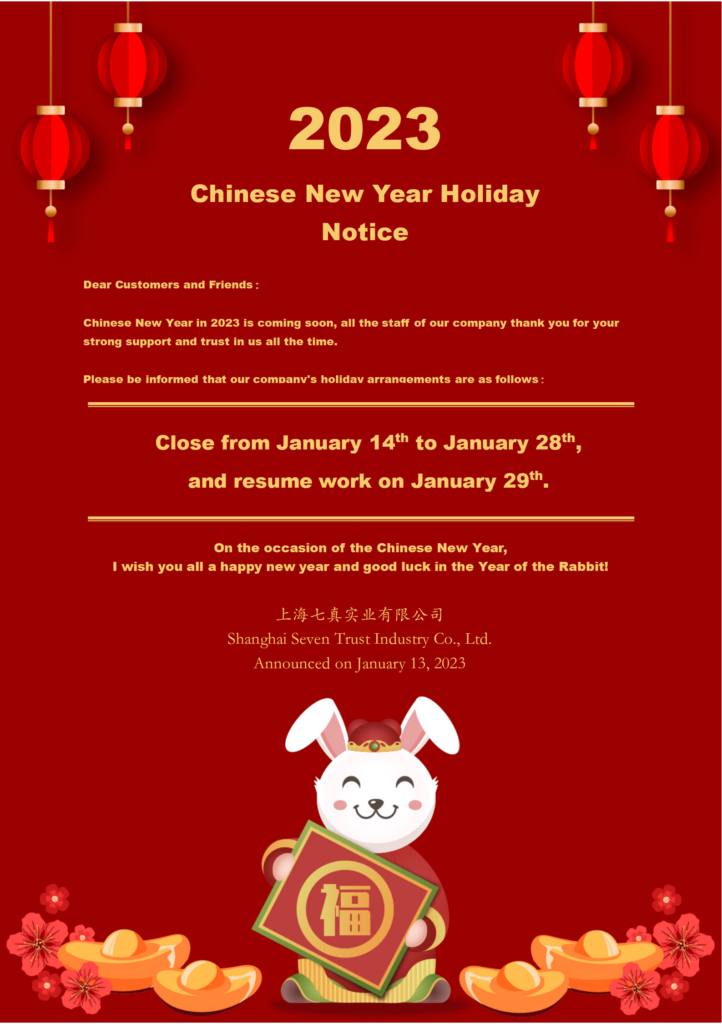 ---
---